Office Centers and Shopping Malls
Communication problems between landlords and tenants in Office Centres or Shopping Malls can indeed lead to misunderstandings, disputes, and frustration. However, with the powerful SaaS solution Alloca, all of these issues can be effectively resolved
Alloca promotes transparency, responsiveness, and understanding, ultimately fostering a positive and cooperative landlord-tenant relationship.
Alloca can ensure that agreements, policies, and responsibilities are clearly defined and accessible to both parties, eliminating ambiguity about due dates, maintenance requests, and premises rules. This clarity minimizes confusion and conflicts.
Alloca features automated communication tools that prompt landlords to respond promptly to tenant inquiries, maintenance requests, and concerns. This proactive approach prevents issues from worsening due to delays.
Maintenance Issues Management
Tenants can easily report maintenance problems through Alloca's user-friendly platform, ensuring that landlords receive timely notifications. Landlords can efficiently manage and schedule necessary repairs, preventing deteriorating conditions.
Alloca incorporates features for requesting property access and visits, ensuring that both parties adhere to agreed-upon rules, thereby respecting each other's privacy.
The platform could keep all documentation and communication messages, encouraging amicable resolutions to disagreements over terms, who said to what and when, and other matters, thus reducing the risk of legal action.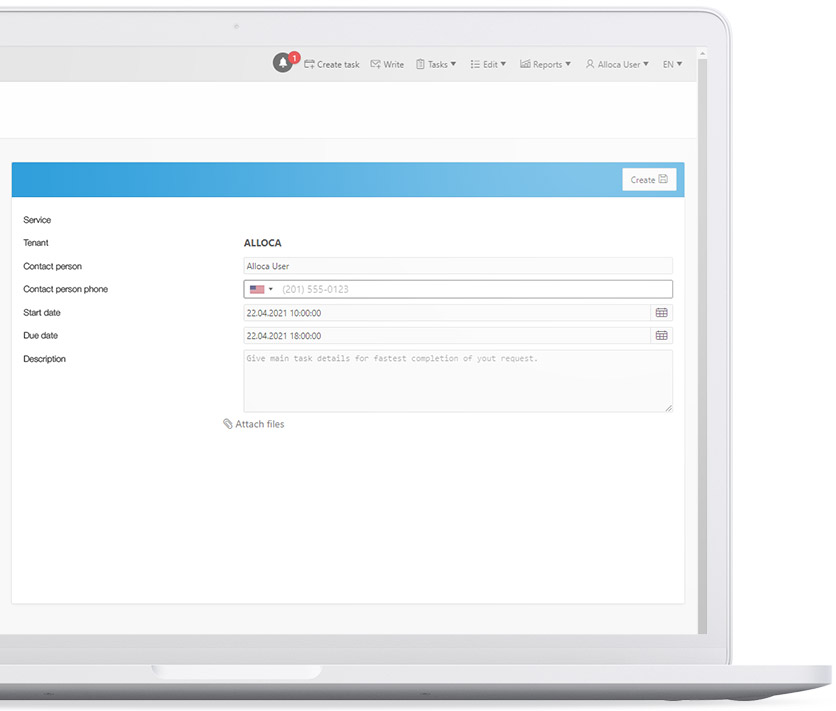 Consistent Communication Channels
Alloca provides standardized communication channels for specific matters, eliminating confusion and ensuring efficient and effective communication between landlords and tenants.
Better Emotional Communication
Alloca's structured approach to communication helps keep emotions in check during challenging conversations. This promotes a calm and rational dialogue when dealing with sensitive issues.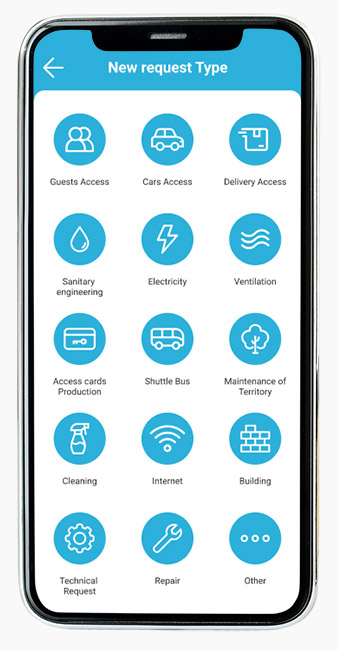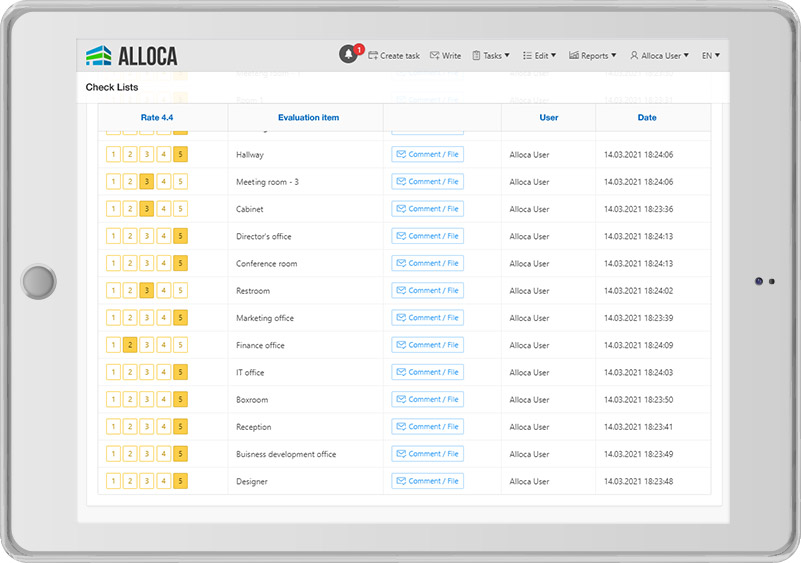 Alignment of Expectations
Alloca encourages both parties to openly discuss and document their expectations and responsibilities. This ensures that tenants and landlords have a shared understanding of the property's condition, responsibilities, and timelines, reducing potential conflicts.
Cases of using Alloca in Office Centers and Shopping Malls
Profound impact from implementation of the system
Objectives achieving rate
Employees hours without deadtime
People moral satisfaction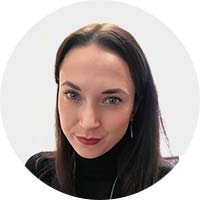 Inna Primkha
Administrator of the Skypark shopping center
"With the help of Alloca we've organized the application, processing and tracking of shopping mall tenants' requests in one system. Thanks to the system, we also got the opportunity to evaluate the work of the cleaning contractor, which simplified the process of managing and accepting the result of their work."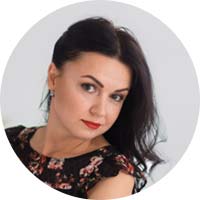 Olga Yushchenko
Chief Administrator of the Horizon Park Office center
"After implementation of Alloca, we managed to simplify the work of the accounting and administrative departments with paid services for tenants. Now our financiers automatically receive not only information about the services performed, but also details, such as the amount of materials spent."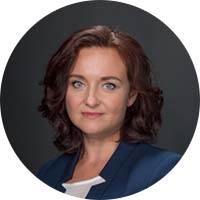 Olesya Shmorgun
Director of the Horizon Park Office center
"With the help of Alloca, we managed to minimize personal communication between BC employees and tenants in the process of solving their problems. We have brought all communication into one system and have minimized phone calls and emails."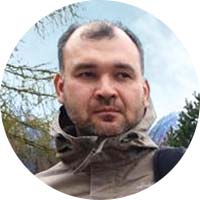 Vladimir Kucherenko
Chief Engineer, Horizon Park Office center
"The usage of Alloca helped us to optimize the work with executors of requests from tenants, to organize the internal work of engineers and to simplify the work with administrators. Alloca helps to analyze the work of employees by time, which is important for our planning."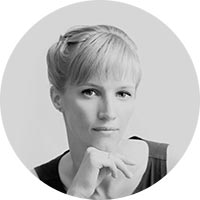 Natalia Ivanova
Project Manager, Dragon Capital Property Management
"Our partnership with Alloca began in 2019 with two completely different office and retail properties. We wanted to analyze the performance of Alloca both in shopping malls and in Office centers. As a result, now we are connecting the second dozen objects, including warehouse complexes. Alloca helps us to automate administrative processes and to remove the human factor in accounting for the effectiveness of the management team. With the help of analytics, I can quickly find out what is happening at all connected objects and see trends in work done by the administration and executives."
The lead time necessary to configure Alloca for productive use in your company
Contact us to know how Alloca might be helpful for you