Alloca's journey commenced in 2018 when a team of IT developers, now the project's founders, were leasing office space in a business center. They recognized a pressing need for an effective IT solution to manage service requests for their landlord. This realization marked the inception of Alloca. Over time, Alloca has evolved into a comprehensive tool, finding application in Business Centers, Shopping Malls, Companies with expansive operational networks, and Municipalities, serving as a centralized communication management platform. The cornerstone of Alloca lies in its ability to oversee both internal and external communication flows, underpinned by full transparency.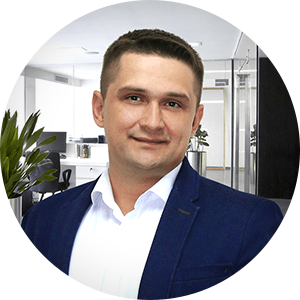 I firmly believe that effective IT solutions arise from addressing real, significant challenges. The concept of Alloca first took shape in a coffee bar within the very business center where our founders once worked. It all started with a simple question: "Why can't you pre-order coffee online and swiftly collect it, bypassing queues?" This initial spark ignited the creation of Alloca, which has since evolved to tackle more complex issues.
Today, Alloca stands as a robust SaaS solution meticulously designed to empower Office Centers, Shopping Malls, Municipalities, Service, and Network companies in confidently managing their communication. By centralizing interactions among employees, tenants, customers, and suppliers, Alloca eliminates the margin for human error, dispels the need for laborious phone calls and emails, and places control over communication processes squarely in your hands.
With Alloca, you wield the reins over your communication ecosystem, enabling data-driven decision-making, fostering cost-efficiency, expediting issue resolution, and ultimately enhancing satisfaction among all stakeholders.
Join us in transforming the way you manage communication. Elevate your efficiency with Alloca.