Alloca's story began in 2018 when the founders of the project – a team of IT developers while renting an office in a business center, developed a basic solution in managing service requests for their landlord. Later, service was applied in business centers and malls. The product is based on functionality that made Alloca, secure, cloud based and flexible IT architectural solution.
This enabled the Alloca team to adapt products within the ecosystem to clients' requirements of various niches: from small shops to factories and international distribution chains. The key parts in a company development are control over internal tasks and operations as well as performance transparency.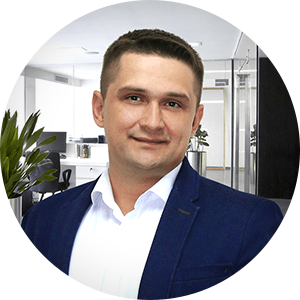 I believe that a good product emerges from real problems. The idea of creating Alloca was initiated in a coffee bar in the business center where founders used to work. Why can't you pre-order a coffee online and just pick it up in a few minutes rather than standing in a queue? This was meant to encourage setting up  Alloca, which now meets larger challenges. 
Alloca – it is a comprehensive solution for optimizing routine operations and improving business processes. Not only it solves minor issues like vehicle permit, passing issue, setting and receiving task, but also strategic challenges: profit markup and mutual settlements control,distribution of goods and grow their bottom line.
 
Alloca (derived from "to allocate") will flexibly meet your business needs. You can use Alloca ecosystems products (Service Desk, Administration, Analytics, Sensors, Marketplace and Distribution) together or separately. Tell us about your challenges today and we will offer the best possible solution for your company.