Economy and security on the enterprize
Set up wireless sensors in one day
Alloca Sensors enable tracking energy and water consumption in office, domestic, factory and warehouse units
Full statistics on resources is available. Monitor figures  in real time and generate reports
Set up wireless sensors inside in order to prevent flooding, property damage and breakdown of expensive equipment
Alert notification system enables you to get an instant signal about breakdowns and emergency situations. It immediately creates a troubleshooting request in Alloca Sensors
Sensors are set up by Alloca workers, you do not have to pull a cable or involve your professionals
Choose employees who will have access to Alloca Sensors and manage permissions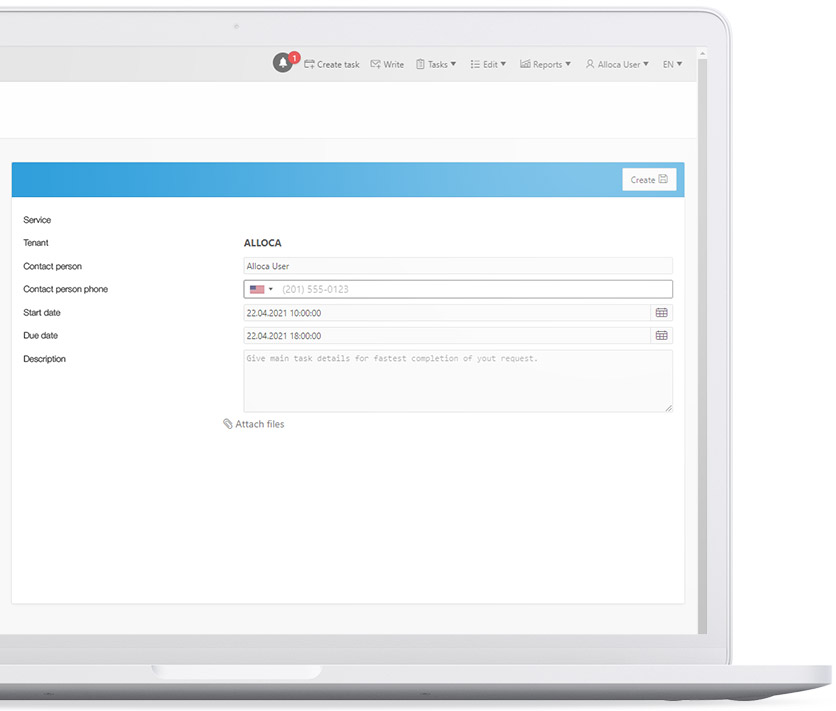 Simple and convenient interface
Wireless sensors forward data to Alloca Sensors where you can monitor the situation in real time. Through flexible reports you can get data on spent resources during any period and program activity based on actual figures. 
Sensors forward data without wires. It makes setting up and dismantling essentially easy in case you need to relocate the sensor. Owing to technical features you can set up the controllers in any quarters: flats,offices, malls, lifts and their trunks, warehouses and manufactures.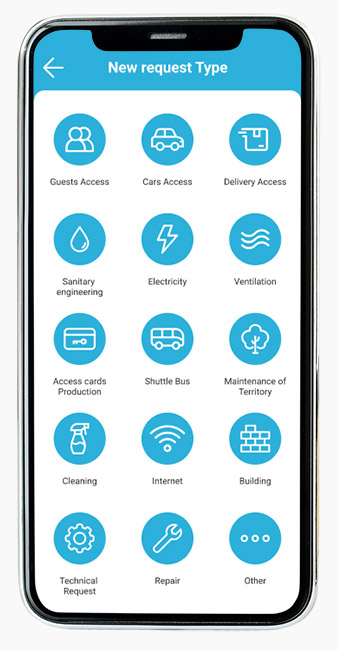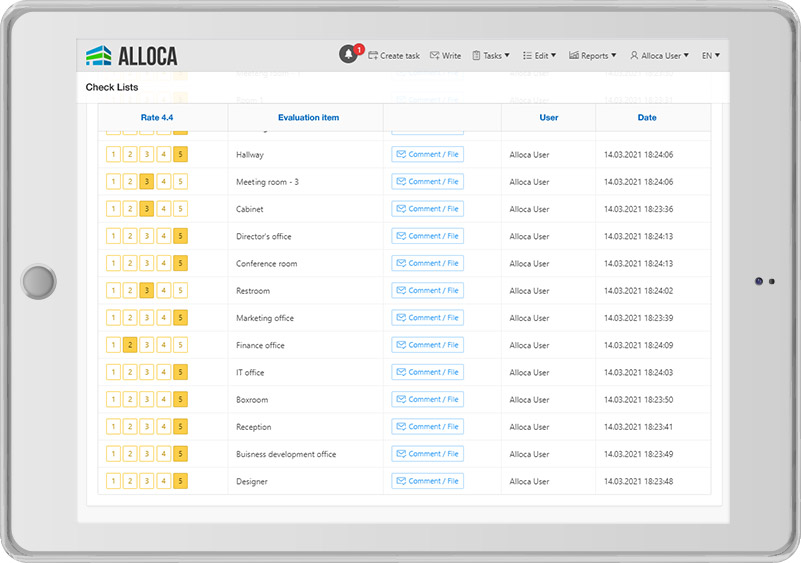 Quick setup and connection to the system
Sensors's setup is done by Alloca Sensors professionals. Before setup we discuss your requests and offer a lay out. The cost of the project depends on the quantity of sensors and placement. You are not limited in the number of users who you want to join to Alloca Sensors for monitoring controller's data. 
Alloca adapts to your business needs
Choose your industry and enterprise model
Sales Networks and Distribution
Postal and Courier Delivery
Haven't found your business here? Not a big deal – become first who implements Alloca technology
Time required to launch Alloca in your company
Contact us to know how Alloca might be helpful for you